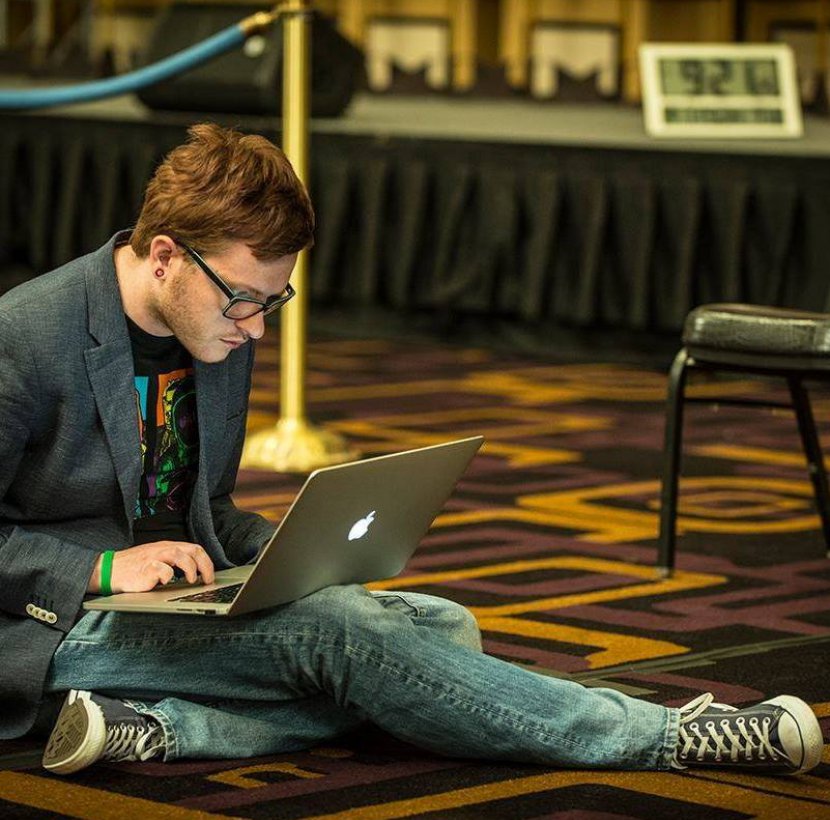 About me
Chess has always been around in my life, as I learned the game at the age of 5. And since the end of 2012 I've made my profession from broadcasting chess tournaments, which is the most awesome job in the world. I can travel to amazing places, follow the top tournaments up close, get to know the elite chess players and make products for chess fans from all over the world.
The rich Dutch chess culture has been a huge support for me to follow my dreams. As a junior I worked at the press team of Dutch youth championships, and companies like DGT, Schaaksite.nl and New In Chess gave me a lot of opportunities. Tournaments like Tata Steel Chess, Hoogeveen and Amsterdam Chess were the first ones to give me a chance at the highest level.
I've a background in physics as I completed my Bachelor of Applied Physics in Enschede, but I've also worked in communications as an intern at the Press Office of the Stedelijk Museum, the largest museum for modern and contemporary arts of the Netherlands. The technical abilities I've learned in physics and the creative side I've explored at the art museum play an important role in my current work.
Nowadays, I work freelance for chess tournaments, chess websites and other publishers of digital media. For many tournaments, I combine my work as a DGT board operator with photography. For Chess.com, I am co-producing live streams and for New In Chess I am on the team of app developers of their Magazine, Yearbook and Books apps. I'm quite advanced with the latest tech developments and I'm always looking for new ways to improve chess broadcasting. 
When I'm not working on a chess project, I'm exploring some new places, as I love traveling.
Notable Facts:
- Born 8 July 1988 in Hoorn, the Netherlands. Raised in Amersfoort.
- 2005-2009: Bachelor of Engineering in Applied Physics in Enschede, including half-a-year internships at AMOLF in Amsterdam, University Utrecht and Océ in Venlo.
- 2009-2011: Master Applied Physics in Delft (did not complete my Masters)
- 2010: Learned to operate DGT boards. Worked for various youth chess tournaments and experimented with writing, photography and video.
- 2011: Founded my freelance company LOCOM. Video editor at Schaaksite.nl. Built my first website.
- 2011-2012: 14-month internship at the Press Office of the Stedelijk Museum Amsterdam. Started to work for the biggest chess tournaments in the Netherlands
- 2012: First international tournament: European Club Cup in Israel. Moved to Valencia, Spain for about a year to plan my chess career.
- 2013: Lecturer at two DGT e-boards seminars in Enschede and Sharjah.

- 2014: The hard labour paid off: worked for about 10 chess tournaments a year. Started to take photography more seriously.
- 2016: Notable gigs included Timur Gareyev's World Record blindfold chess, the Grand Chess Tour and operating all DGT boards at the World Rapid and Blitz in Doha. Got the title of FIDE International Organizer and three New In Chess Magazines featured my photos on the cover.
- 2017: Established chess broadcaster, worked for more than 15 tournaments a year. Visited another 10 tournaments as a photographer.
- 2018: Published the New In Chess Yearbook and New in Chess Books apps. First on-camera appearance at the Candidates Tournament in Berlin.